Archive for December, 2011
As we head into the holidays, I receive quite a few questions regarding 'what should I buy my techy friend?' In this post, I will compile your holiday gift guide – for your technology needs. First, I'm sure there are some poor college students reading this blog (trust me, I was there once). You may be looking for something really cheap, yet thoughtful for your friends or family. How about FREE?
Google Docs – FREE
Google Docs is a no-cost solution to your office needs. Microsoft Office is a very common paid software, but how about your show your loved one this FREE alternative solution to Microsoft Word, Excel, PowerPoint and more! Collaboration is simple and you can import your existing documents with no problem. You may be asking, how is this a gift? Well, you can keep a running blog with your family on what you're doing at school, they can read it and add comments. It's a great way to keep in touch without actually starting a blog website for ALL to see. You can designate if the documents are private, or if you'd like your family to be able to edit. More on Google Docs later…
Amazon Kindle Fire – $199.99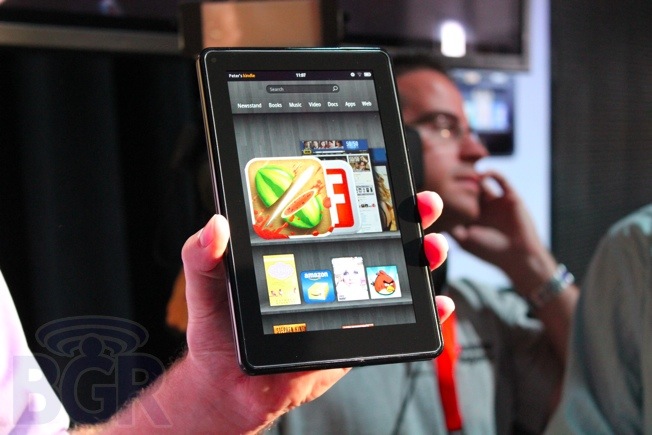 This tablet is a great way to get the tablet you always wanted, without paying $499 or more for an iPad. It can't do quite everything that an iPad can, however it is a great starting point. It's great for web-browsing, reading books and magazines, and also playing games. It's definitely worth looking into!
iPod nano – $129.00
This iPod is really cool. It's literally perfect for any music lover in your life. It's small enough to strap to your arm while you work out, but holds enough music for almost anyone's music library. It comes in all different types of color too! They even make wrist straps for it, so you can wear it as a watch! Sure, it's a nerdy watch, but still really cool. Carrying around your music library all day can come in handy!
Amazon Prime Membership – $79.00 membership
Amazon Prime is an amazing deal. I shop at Amazon.com all the time. With an Amazon Prime membership (if you're a student you get a year FREE!), you get FREE two-day shipping on almost all products, FREE release date delivery on video games, DVDs, and books AND you get unlimited streaming of movies and TV shows! If you live in Iowa (or many other states), you do not get charged tax on any of the items. This means you can order pretty much anything from Ramen noodles to a new television with NO tax, and it is shipped to your door in 2 business days! That is quite the deal. On top of that, they recently added a Netflix-type service to stream movies and TV shows. All of that is included! This would be a great idea for any shopper in your live, and maybe you can help them save money with this too!
Of course, in this season of giving, there are so many items to list, but I've listed some of the hot items this year, along with an economical gift idea for those that are short on cash.
Right after break, on January 3rd, I will be flying down to the new Jackson Barracks location in New Orleans. I'll base my next blog post on my experience on the military base and I look forward to sharing pictures and thoughts from my trip.
Happy Holidays and Happy New Year!!